Updated as of 8 November 2022
Disclaimer: Please note that this guide is prepared with the good intention to help Malaysian binational families with preparatory administrative tasks to get their suitable documentation to stay and live in Malaysia. The list may not be exhaustive and as such should not be taken as your sole advice source. We wish to stress that it is advisable to check with your local immigration/ Government offices and relevant embassies/ High Commission offices for any updates on documentation requirements and processes.
If you notice any change/ error here due to updates, please do reach out to the FSSG team via community@familyfrontiers.org. Thank you in advance!
What is the EPLSI and who needs it? #
ePLSI is an online renewal application system for long term social visit pass and professional pass.
It can be used to renew spouse visas and LTSVP of non-citizen children of Malaysians below 7 years old.
ePLSI can only be used for RENEWAL, NOT NEW APPLICATION.
For a new application, applicants need to make an online appointment using STO and submit the application in person.
You can only renew your LTSVP using ePLSI 3 months prior to the current visa expiration date.
You still need to be in Malaysia when you renew your LTSVP online, you will be required to submit hard copies of all documents once your online application is approved.
Procedure
Click sign up to create ePLSI account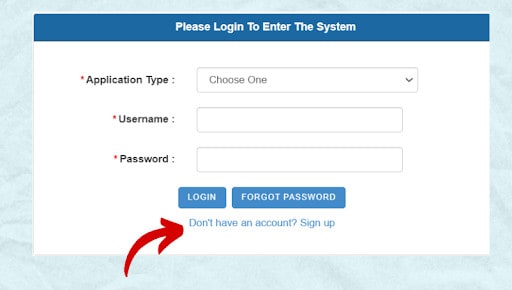 Select 'social visit pass (spouse of Malaysia citizen)'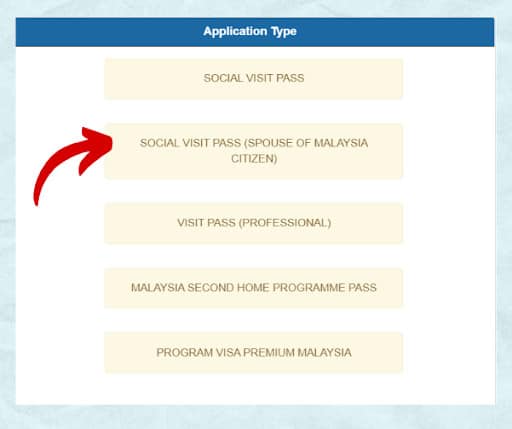 Fill up the foreign spouse details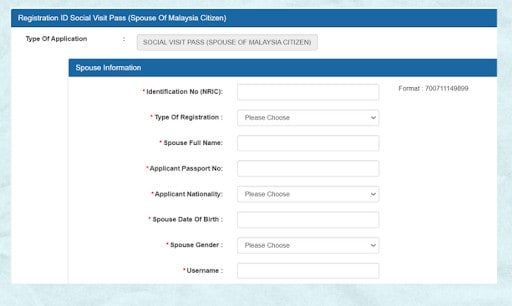 Go back to the main page to start the application
Select 'social visit pass (spouse of Malaysian citizen)' if you want to renew spouse visa.
Select 'dependant (long term social visit pass)' if you want to renew LTSVP for your children (below 7 years old)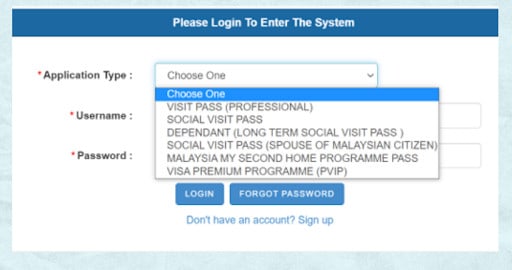 Fill up the form and upload all required documents.
Applications that have been submitted will be reviewed by immigration officers.
Applicants will receive an email within 3 working days. Applicants can also check the application status in the portal from time to time.
After the application is approved, the applicant needs to make an online payment at the Malaysian immigration department's payment portal in this link: https://imigresen-online.imi.gov.my/myimms/main?mainEBayaran
Applicants are required to attend the immigration office together with the original documents to receive the sticker
Additional Sources #
ePLSI Tutorial:
ePLSI complete manual book: UserManualSistemPortal_ePLSI.pdf